A preventative health care program starts when you acquire your pet and is maintained throughout their life. Many problems can be avoided through regular health checks, preventive medicine, and early treatment. Homevet has an emphasis on preventative care and routinely provides all the below preventive medicine services: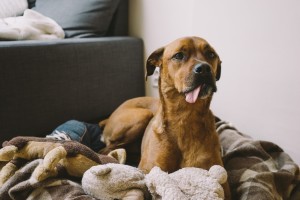 Body check service- The first time you meet your pet! Whether you are rescuing a pet, getting it from a friend, or purchasing a pet, it's advisable to do a full examination with our veterinarian immediately to assess how the health is when you acquire your new companion, and help you discover if they will be best suited to your household. Homevet can come to your house (or any location) to help you do an immediate assessment and give you suitable practical advice.
Vaccinations – Vital in puppies and kittens, and also in older dogs and cats. We see very frequent cases of preventable infectious diseases such as cat flu, parvo virus, and canine distemper in Hong Kong. Rabies also is a mandatory vaccine in dogs in Hong Kong. We can tailor the type and frequency of the vaccines to suit your pet's environment.
Regular Intestinal Worming, and Flea prevention – tailored to your pet's needs.
Tick borne diseases, and Heartworm Prevention- Hong Kong has these tropical diseases of pets and we will advise on how to prevent them. Prevention is always simpler than a cure.
Nutrition advice– we can advise about good nutritional habits.
Dental Care – we can advise on appropriate safe chewing dental exercises,  and timely dental prophylaxis.
Microchipping – provides permanent identification for your pet, and is part of the HK Government's requirements for dog ownership.
Neutering (spay and castration) – generally advised at 6 months of age. Neutering can help prevent some behavioural problems and life-threatening reproductive diseases.
Annual Health Checks – these are recommended until 8 to 10 years of age, after which a Senior Health Care Program can start.
Senior Health Examinations – including early screening for age-related diseases. Recommended every 6 months for pets older than 10 to 12 years of age.
As part of our aim to be 'the most convenient veterinary service you have ever experienced', included in our standard consultations we will routinely advise you on what the next steps are you need to take so you can enjoy worry-free pet care. Please contact us any time; we are your 'one-stop shop' for all your pets medical needs.