Dogs and cats can't always tell you when they're sick.  Dr Matthew has almost 15 years of clinical experience which helps, but if we need a closer look into what's affecting your pet, we also have the equipment to hand to perform the appropriate diagnostics.
We like to think that anything that can be done in the consultation room of a veterinary hospital can be done in the comfort of your own home.
-Blood Tests
-Faecal Exams
-Urinalysis
-Fine Needle Aspirations
-Bacteriological Cultures
-Blood Pressure Monitoring
-Intra-Ocular Eye Pressure Tests
-Fluorescein Eye Test
-Diabetic Monitoring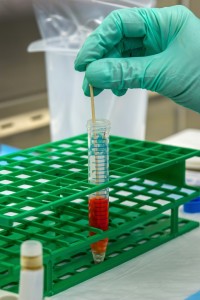 Quite a lot of advanced diagnostic medicine tests can nowadays be performed at home. When this fails, we can transport your pet to our partner Hospitals to do more diagnostic tests such as X-rays and Ultrasound. But we like to start with what can be easily obtained in the stress-free environment of your home, where your pet is most happy.