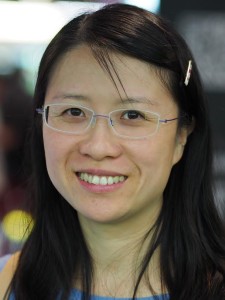 Dr. Karen has been practicing as a small animal veterinarian in Hong Kong for over 5 years, where she enjoys providing clients and patients with quality veterinary care. Since 2015, she has also engaged in some teaching outside of her usual clinical work, training veterinary nurses at tertiary education providers.
Dr. Karen received her degree in Bachelor of Veterinary Medicine and Surgery from Murdoch University in Perth, Western Australia. Before that she studied in Massey University in Palmerston North, New Zealand and received her first Bachelor of Science degree in Animal Science and Physiology. She returned to Hong Kong to pursue her career, and attended seminars held by the Hong Kong Veterinary Association regularly.
Throughout her time in New Zealand, she had been owner of a rabbit, a few birds, and some goldfish. During the year of clinical rotations in Murdoch University Veterinary Hospital, Dr. Karen adopted a kitten named Rufus who was abandoned as a newborn. Rufus is now living happily in Hong Kong with her husband and two young children. In Dr. Karen's spare time she enjoys baking, rooftop gardening, and swimming.
Dr. Karen looks forward to provide professional veterinary care with empathy and compassion to your beloved companion.