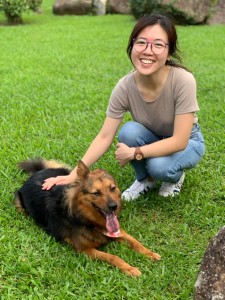 Dr. Heidi Hon  is a senior veterinarian at Homevet. Dr Heidi graduated from Massey University in 2013.
She has worked as a primary care veterinarian, and an emergency veterinarian, in Hong Kong, since then. Dr. Heidi is currently studying Acupuncture in companion animals. During her free time she likes to go hiking with her lovely mongrel dog, or play with her hamster.
Dr. Heidi decided to join Homevet with the aim of providing high quality personalised medical care to your pets. She's very popular with pets and their owners!